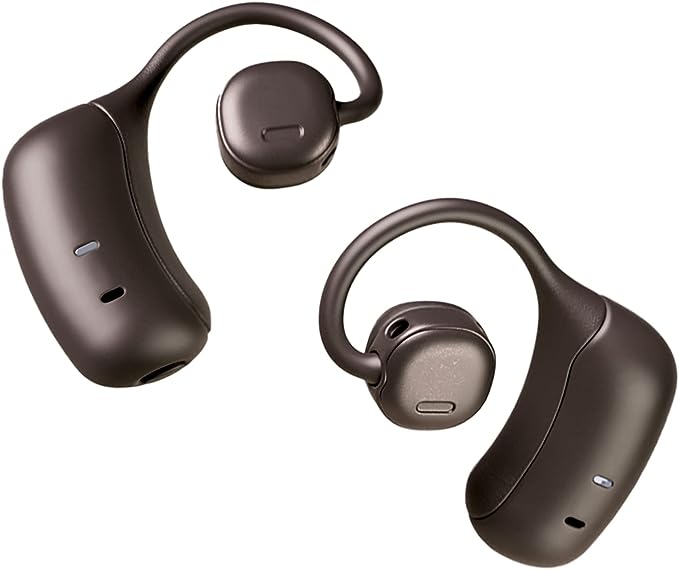 nwm MBE001 Wireless Earphones by NTT sonority (www.PersonalizedSoundZone.com)
Earphones have become an essential part of our daily lives. The global earphone and headphone market is expected to grow to USD $126 billion by 2030. Amid this extreme marketplace upside, NTT sonority -- a subsidiary of the leading global technology company NTT -- has introduced the ground-breaking nwm MBE001 True Wireless On-Ear Speakers featuring proprietary "Personalized Sound Zone" (PSZ) technology that eliminates sound leakage while letting ambient sounds in for utmost situational awareness. These revolutionary new true wireless earphones allow users to enjoy quality audio with utmost privacy, situational awareness and comfort. The company's proprietary PSZ Technology minimizes audio leakage by containing sound to the ear, enabling wearers to use the earphones in public spaces without disturbing others in their surroundings -- or having prying ears listening in. This provides users with the ultimate private acoustic space and balanced sound experience while also allowing them to retain surrounding audio such as car traffic and other people. In addition to PSZ Technology, the nwm MBE001 earphones offer a number of other features that make them the perfect choice for users who want the best possible audio experience. These features include balanced listening comfort, as the earphones do not block the ears, allowing users to hear ambient sounds and even their own voice clearly. Advanced sound technology allows users to experience crystal-clear audio and immersive bass. Ultra-comfortable for extended wear, the nwm MBE001 wireless earphones are super lightweight, weighing only 9.5g. The user-friendly nwm Connect app allows users to select their favorite preset and enjoy the sound that best fits their environment.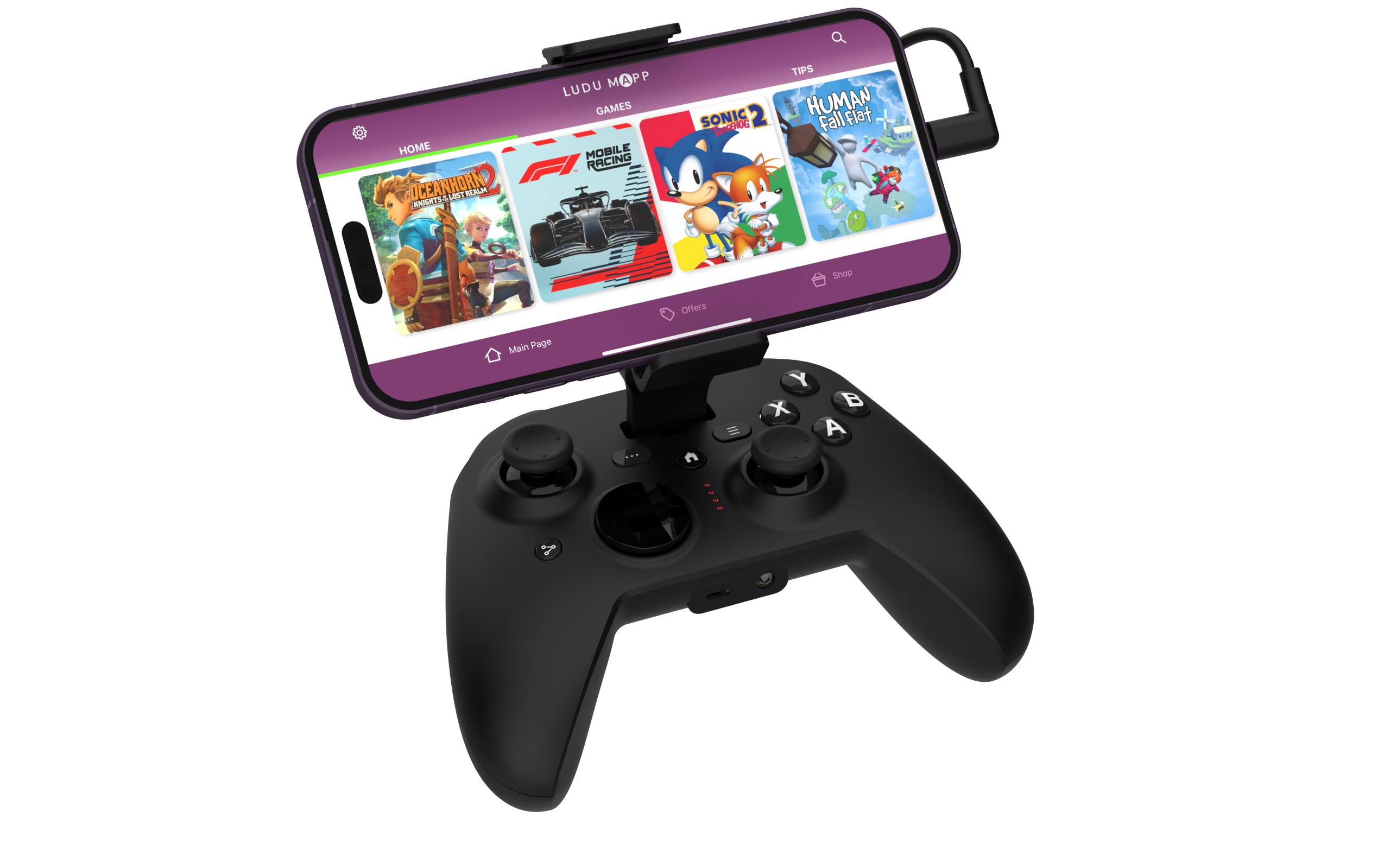 RP1950 iPhone Cloud Gaming Controller from RiotPWR (www.amazon.com/)
For that favorite gamer in your life, RioPWR has the RP1950 iPhone Cloud Gaming Controller that turns a mobile smartphone into a console that lets gamers use the controller to play instead of tapping on the screen -- so play can happen whenever and wherever. Built for gamers by gamers, RiotPWR has designed a directly connected gamepad controller device that prevents any unnecessary latency caused by Bluetooth connections. It also features an ergonomic design and a removable mobile support post for tactical comfort and agility. Plus, the RP1950 is compatible with more than 1,000 games, including Xbox Cloud Gaming, Stadia, PS Remote Play, Steam Link, Amazon Luna and more. The best part? Everything you need is included so users can simply plug in and play. This cloud gaming controller features an improved version of the company's pass-through charging technology that powers up as you play for unlimited gaming without draining your device. It also comes with an Audio DAC and headphone socket. Whether online or offline, the RP1950 allows users to operate and instantly share gameplay with its dedicated share button -- providing owners extended gameplay without compromise.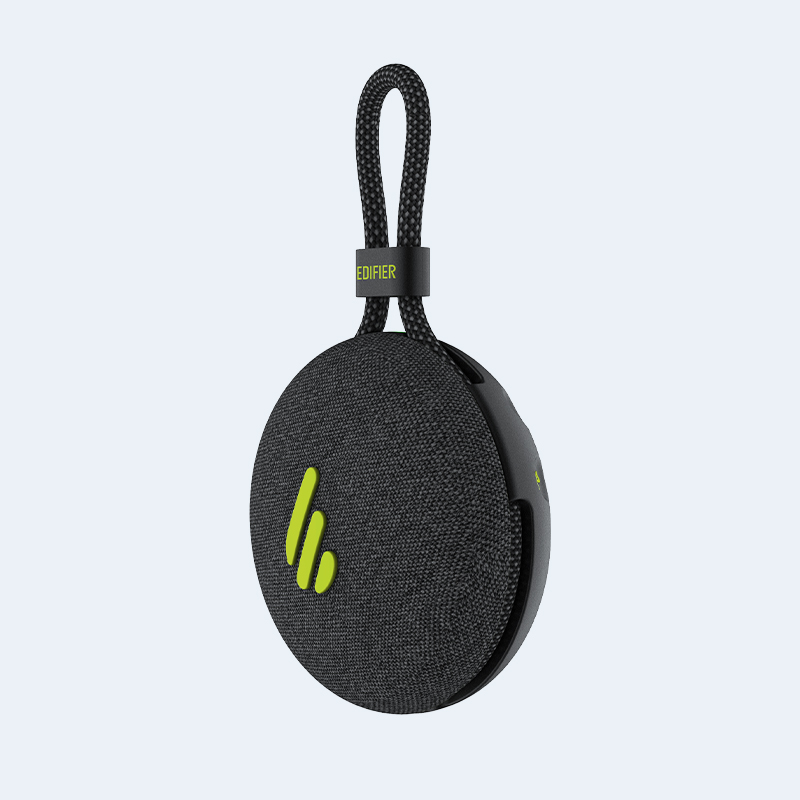 Edifier's MP100 Plus Portable Bluetooth Speaker (https://edifier-online.com/)
Bring your favorite music to life with Edifier's MP100 Plus portable Bluetooth speaker. Packed with big volume, better sound quality and a higher waterproof rating of IPX7, the MP100 Plus is the perfect partner for your adventures. Whether you're into hiking, camping, kayaking or just chilling at the beach, this mini device is as lightweight as a smartphone and can be held in one hand thanks to its unique, sandwich-type design. It also comes with a strap for easy portability or hanging around. The MP100 Plus's built-in, lithium-ion polymer battery offers listeners nine hours of nonstop playback music -- allowing owners to enjoy quality sound with its 43-millimeter driver. Compatible with Bluetooth 5.3, this portable speaker easily connects to your phone or other smart devices and can even last up to one meter under water for 30 minutes without experiencing damage. Plus, the dust-proof mesh fabric encasing the speaker is long-lasting and durable -- making it perfect for any outdoor activity. No phone handy? No problem. Edifier's MP100 Plus also features a high-quality, built-in microphone and a one-touch button for taking incoming calls. It comes complete with a smart noise cancellation algorithm that ensures clear clarity and smooth communication.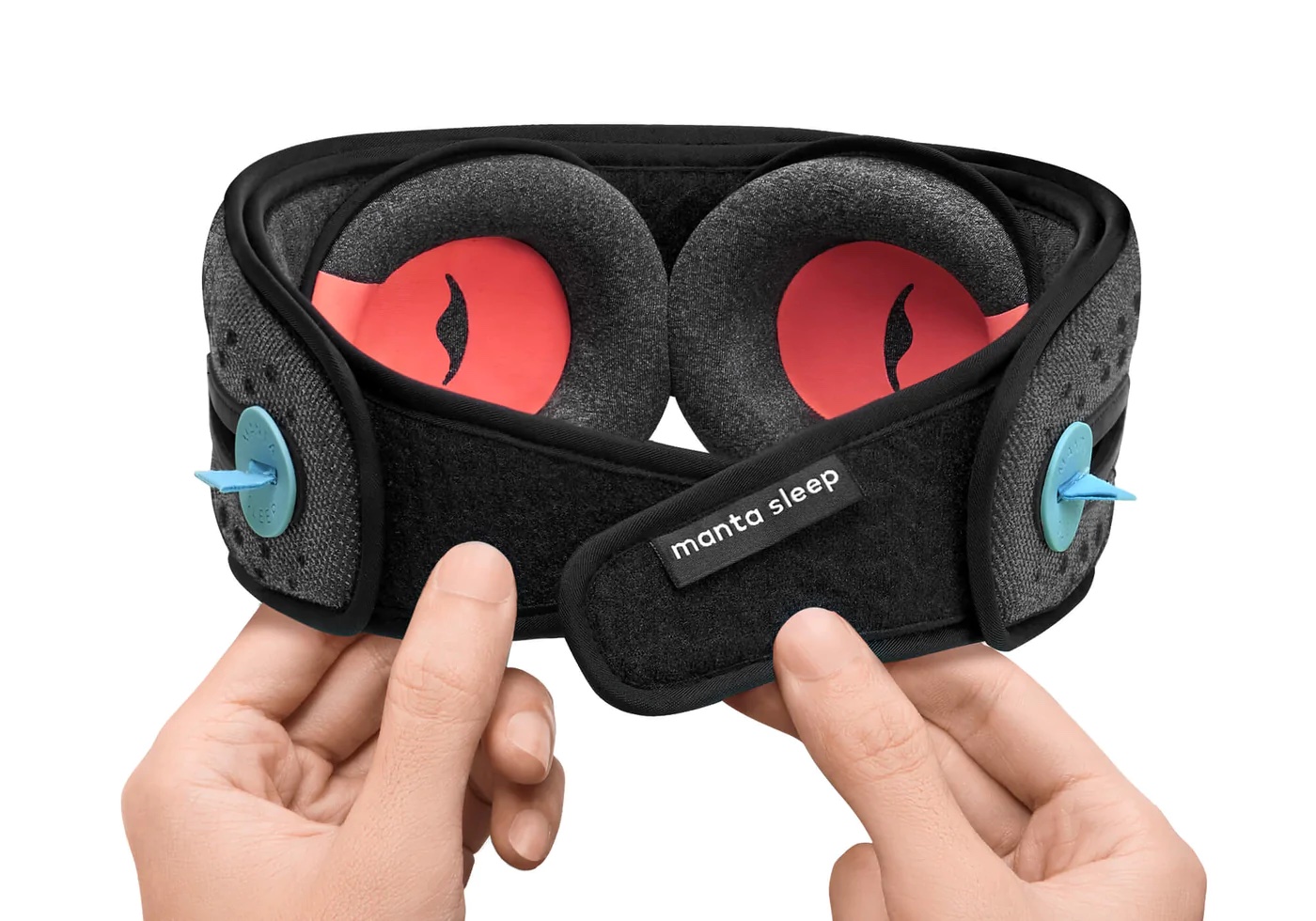 Manta Sleep Mask SOUND (https://mantasleep.com/)
The Manta Sleep Mask SOUND gives you complete control over the two senses that have the biggest impact on your sleep: sight and sound. Designed for side-sleep comfort, the razor-thin Bluetooth headphones are nestled within a ventilated strap, while the C-shaped eye cups ensure zero eye or ear pressure and a perfect blackout seal without the bulk. The result? Unmatched comfort as you or your loved one listen to the most soothing sounds. Manta Sleep's mission is empowering light sleepers to catch better Zs so they can do more -- creating what the company's dubbed "The most comfortable Bluetooth sleep mask in existence." This product is optimized for an uninterrupted and immersive audio experience that promotes deep sleep with 20-plus hour battery life -- perfect for music, meditation or any sound you find relaxing. Plus, the Manta Sleep Mask SOUND's proprietary design was created with the wearer in mind and encourages maximum airflow engineered to keep you cool throughout the night. Its personalized-for-your-face fit allows you to fine-tune every aspect of the mask -- from the tightness of the head strap, to the position of the eye cups and the placement of the headphones -- for a seamless, super-comfy fit that stays put all through the night. You can easily wash the Manta Sleep Mask SOUND thanks to its unique, two-layer strap construction. Simply peel off the outer layer that houses the electronics and machine wash the inner layer. That way, you can focus on what matters most: getting better sleep.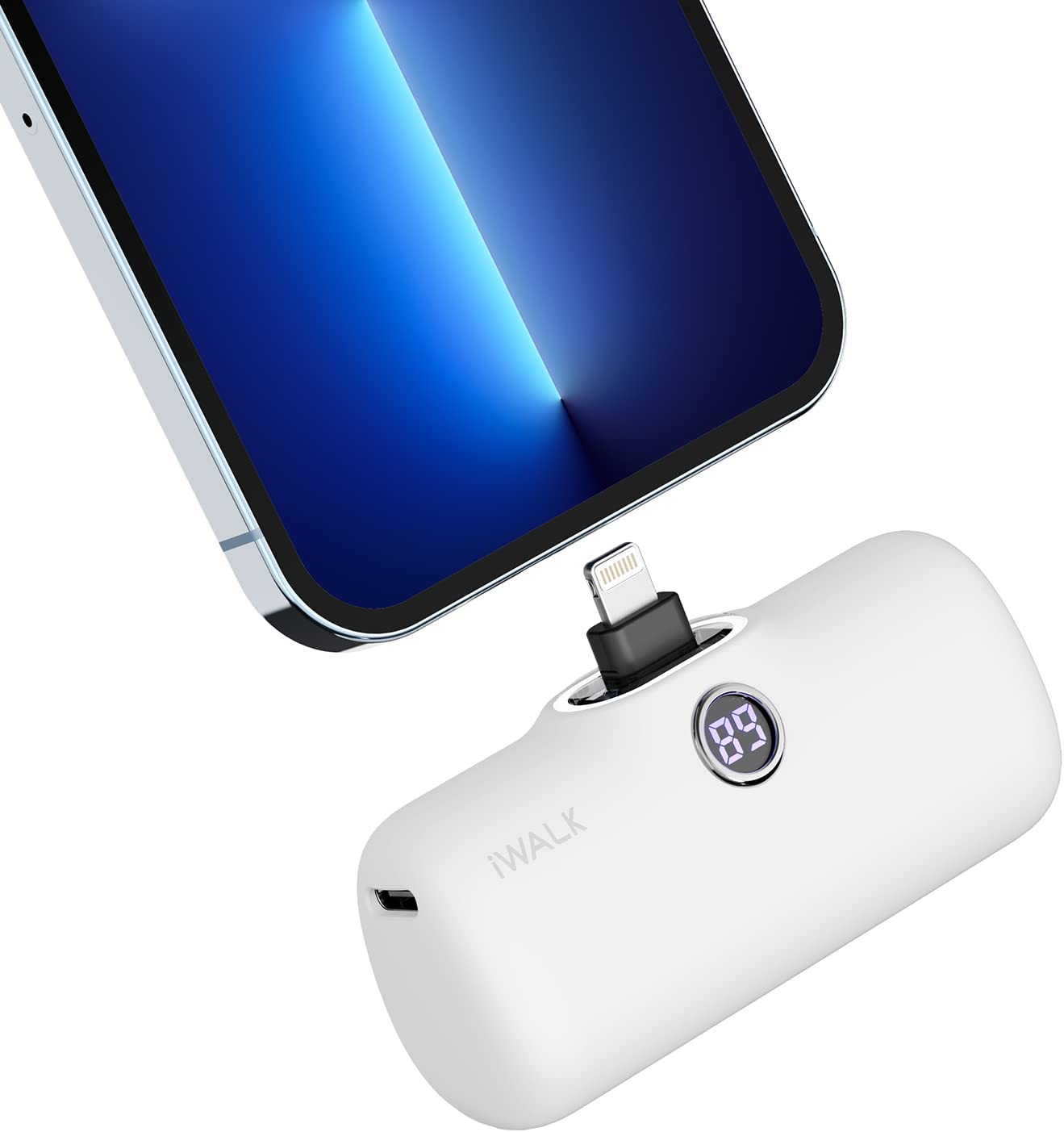 iWALK LinkPod Pro Portable Charger (www.amazon.com/)
If you are looking for a battery top-up while out and about, the iWALK LinkPod Pro is just the device you, or the busy mom in your life, has been waiting for. Weighing just 90 grams and measuring in roughly slightly larger than the size of a lipstick tube, it fits neatly into any bag and comes with a built-in connector, so there are no wires needed. The LED display shows the remaining power, leaving the guessing game of whether you need a charge or not in the past. And, the iWALK LinkPod Pro's 4800 milliampere hour-capacity is enough to fully charge your phone once, helping to increase your phone's battery from 20 to 60 percent in just 30 minutes. Its pass-through technology function even allows users to charge their iPhone or Android devices while simultaneously charging the power bank. And thanks to iWALK LinkPod Pro's quick-speed charging, it only takes 1.5 hours to fully recharge the portable charger. Owners not only receive the power bank with their purchase, but can also expect a USB-C cable, USB-C adapter, one-year warranty, manual and iWALK's guaranteed friendly customer service to assist with any of additional needs. One of the world's leading mobile phone accessory companies, iWALK is committed to helping people use mobile phones more efficiently by providing extraordinary accessories and software.
Note: Some or all of the accommodations, experience(s), item(s) and/or service(s) detailed above may have been provided at no cost or sponsored to accommodate if this is review editorial, but all opinions expressed are entirely those of Merilee Kern and have not been influenced in any way.
Posted at MediaVillage through the Thought Leadership self-publishing platform.
Click the social buttons to share this story with colleagues and friends.
The opinions expressed here are the author's views and do not necessarily represent the views of MediaVillage.org/MyersBizNet.