Think Local, Stream Everywhere
Local content has experienced a resurgence in recent years, and in the age of streaming new platforms enable that programming, particularly local news content, to live on alternative platforms via in-home screens, as well as apps accessed on mobile devices and tablets.
"Broadcasters are already a trusted source of information, and that gives us an advantage on the validity of the content, says Becky Meyer, SVP National Sales at Gray Television.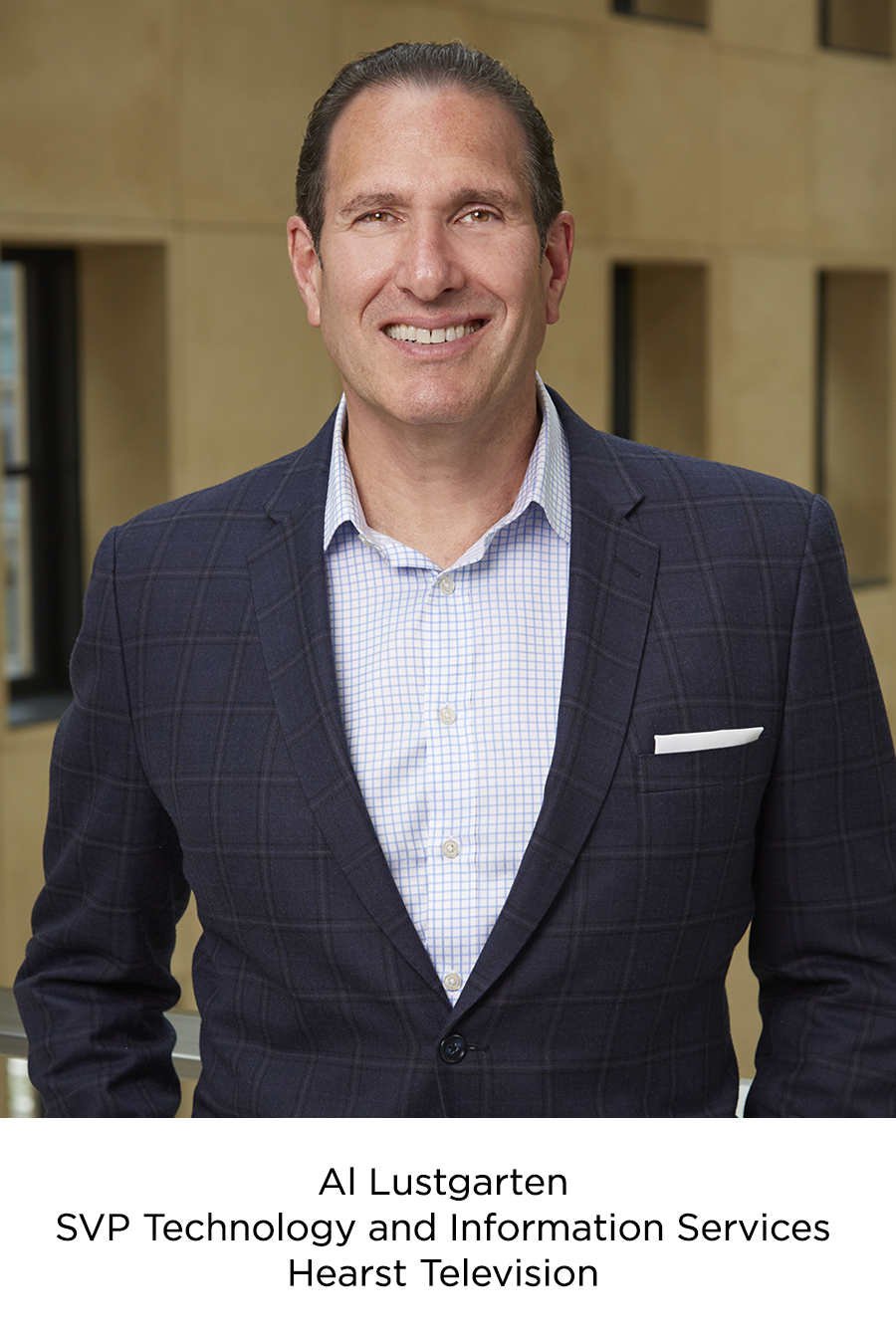 "Streaming has opened a door for us to take our content and make it relevant to viewers on alternative platforms, and it provides all the other opportunities in terms of time-shifting, mobility and potentially reaching new audiences who aren't tethered to traditional television sets," says Al Lustgarten, SVP, Technology & Information Services, at Hearst Television. "It's a big opportunity for us."
How big? "We have had multiple digital products in play, which were predominantly locally driven revenue opportunities," Lustgarten says. "More recently, we have seen explosive growth in our national business associated with streaming -– partly due to advertisers' increasing interest in these platforms, and due to our own investment in resources and technology."
Indeed, services from Roku to Pluto to Sling TV are fortifying their offerings with local programming. Fox-owned ad-supported streamer Tubi, for one, launched "News on Tubi" in 2020 with live news from Fox local television stations, and has grown the local news offering to close to 100 stations.
Evolving the Sales Process
As quickly as streaming has catapulted, however, the buyer workflow hasn't entirely caught up due to a variety of factors and nuances. Among them are silo-d, inflexible buy- and sell-side platforms, inconsistencies in the ability to access inventory among companies and agencies, and lapses in the way business is transacted. Evolving the process is an area for which MASC members are continuing to provide thought leadership.
Many of the larger agencies already have built streaming into their budgets, as have a number of agencies and companies in local markets that have been buying streaming for several years. For some smaller DMAs, however, streaming still may not have hit home yet, say industry thought leaders. While streaming has myriad benefits compared to advertising through traditional linear TV, given the price point on streaming some still feel they can reach a given market more efficiently with a broadcast schedule than with a streaming schedule.
Additionally, different stakeholders are in different stages of transition. Some companies are switching over to impression-based advertising, while others are still using cost per point as a benchmark. There's momentum growing around taking displaced linear dollars and moving them to streaming because of the inventory opportunities streaming offers, but it's not always an apples-to-apples comparison.
"There need to be changes on the buy side because there are a lot of conversations about fluidity and being able to look at video holistically as video. But I've gotten frustration from the local buyer's desk," says Meyer. "They don't have the ability to efficiently buy one DMA one way and buy another market another way. So, there isn't as much of the flexibility on the agency side to buy the content on whatever platform. Your audience is at the planning and the account level, not necessarily the media execution level."
Lustgarten says getting the vendor community to embrace the changes as well as the technical infrastructure to evolve is key. "The notion that there are still siloed buy-side platforms, siloed sell-side platforms that don't talk to one another -- there's complexity to our business and the platforms aren't flexible enough to embrace these new trends in cross-platform fulfillment," he says. "As a technologist I'm working with the vendors to say, 'We've got to adapt these platforms, and I know you're going to tell me it's going to take two years to do it, but we ought to move quicker to meet the needs of our customers.'"
What can move the needle with regard to both fragmentation of business transactions and services and fragmentation of tech solutions? One organization that's immersed in accelerating solutions is the TV Interface Practices (TIP) Initiative, the media industry group promoting open interfaces to streamline local broadcast TV advertising transactions so buy- and sell-side platforms can better communicate.
"The industry embracing that is a foundational element of what we can do to move forward," Lustgarten says. "And then there are grass-roots interactions with our vendors to say, 'Here's what we're seeing.' MASC helps me see what the industry trends are, what are my peers hearing, and I can say [to] vendors, 'This is what I think is the direction we need to move forward, and here's what you need to do to adapt your platform to accommodate that.'"
Cross-Platform Measurement & DAI
As streaming flourishes, MASC believes cross-platform measurement is table stakes in today's ad sales transactions.
Meyer reports that all of her peers at the recent NSAC/SSAC committee meeting she attended agreed on the need for a standard for impressions. "We have a lot of agencies dipping into alternatives to the standard age/sex demo, but only in small ways. The standards are so different between linear and digital impressions, and there isn't a way to holistically sell them without figuring that out," she says. "I believe this is more buy-side-driven as we still have agencies that have not transitioned to impression-based buying, which ultimately holds all of us back."
The proliferation of different standards in these early stages has formed a Venn diagram of sorts, with different types of attribution -- from not just measuring households on a broadcast schedule but looking at the incremental reach with streaming, website traffic and sales attribution -- associated with each.
"Cross-platform buys are not currently a significant component of our overall sales, but as they grow, the use of impressions as currency will become more important," Lustgarten says. "Additionally, two years ago attribution was just an industry buzzword and now it's part of our vernacular. It's becoming a common point of discussion on the sales front and is clearly a differentiator today. Tomorrow it may become 'table stakes.'
"ATSC 3.0 will be one of the major opportunities to bring these techniques to broadcasters, but it will take some before there is sufficient set-top penetration for this to scale," he adds. "In the meantime, we can develop the tech platforms to facilitate these types of products, and we can educate our sellers to understand the opportunity."
Keeping Customers in The Loop
As with any evolving phenomenon, the companies that are best optimizing the streaming era are those that are best informed and are passing on that knowledge to their customers in an ever-noisy and fragmented marketplace.
"People read headlines and think broadcast is dead when they see more viewers are streaming. But they are streaming broadcast," says Meyer. "We are in that mix, and we are all working hard to have those relationships that will carry through to next generation to make sure we are there on the menu of choices to be selected and viewed."
"It is an education process," concurs Lustgarten. "We have to let our viewers know the content is available on these platforms and educate them how to get it. And then once it's there, we have these opportunities to sell and market these new platforms in new and unique ways."
This column was written by Media Ad Sales Council founder Mark Gorman, CEO, Matrix Solutions, and Brenda Hetrick, President, Matrix Solutions, with contributions from MASC members Al Lustgarten, SVP Technology and Information Services, Hearst Television; Becky Meyer, SVP, National Sales, Gray Television; Peter Jones, Head of Local Sales/Director, Strategic Partnerships, Premion; Melanie Webb, Vice President, Sales Operations, TEGNA; Joe Lampert, Senior Program Manager, CNOmniMedia; Jenn Scilabro, SVP Digital Sales, Nexstar, and Michael Barbetta, Senior Director, Revenue & Strategy, E.W. Scripps.
Posted at MediaVillage through the Thought Leadership self-publishing platform.
Click the social buttons to share this story with colleagues and friends.
The opinions expressed here are the author's views and do not necessarily represent the views of MediaVillage.com/MyersBizNet.